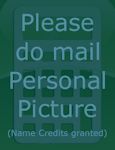 Product number (P/N): DEC311,
Keywords/Tags: DEC311
Date of intro: ~1971, Origin: Japan (List), Dimensions: 305x222x85mm,
Power: AC,
Display: Type = Display (Nixie) (List), Digits = 10,
Keyboard: Reed-switch, Number of keys: 18, #Key-Black: 5, #Key-Blue: 1, #Key-Red: 1, #Key-White: 11,
Classification: / Desktop with Display,
Featuring: Logic-technology: LSI (Large Scale Integration), calculator-chipset, Memories: 1,
Main Components: MITSUBISHI: MA8111; MITSUBISHI: MA8112; MITSUBISHI: MA8113,
Initial Cost Price: USD400.00, Collector value: 8.5/10,
Internet: Link-1: THE OLD CALCULATOR MUSEUM

!!! This item is WANTED to join the collection !!!
Item